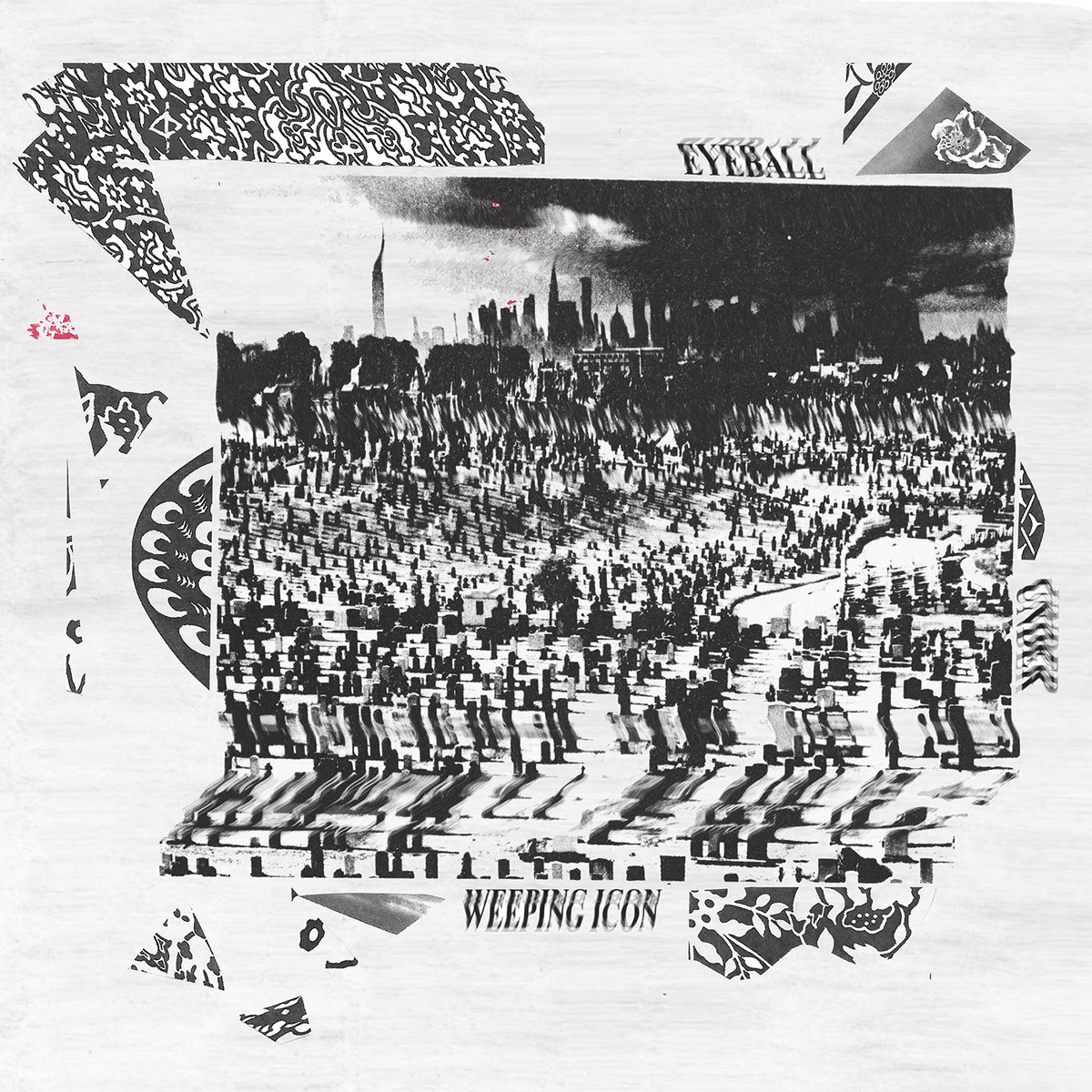 WEEPING ICON
Eyeball Under
Fire Talk / Kanine Records
July 2017
Eyeball Under is the first EP from Brooklyn four-piece Weeping Icon (members of ADVAETA, Lutkie, Mantismass, Warcries, Water Temples). The album's eight songs are carried by a solid foundation of steady drums and hypnotic bass with layers of thrashing cymbals and guitars interspersed with shrill noise and shouted statements of anxiety-ridden internal monologues covering topics like STDs, religion, and street harassment.
Halfway through the album, "Inauguration" takes a moment to hold space for anger and grief; a trembling guitar, a shriek to a guttural scream, the dreadful anticipation of dark times. The second untitled track provides a 55-second meditative break towards the closing of the album to recollect ourselves; a sounding call to channel our inner strength to fight back against the things that oppress us the most.
Eyeball Under is a quick 23 minute punch in the face that culminates in a flurry covered in the thick residue of a powerful primal transformation.
Listen to this to release your inner rage.
This review was originally published in Tom Tom Magazine Issue #31 (September 2017)