Category Archives:
Feminist Playing Cards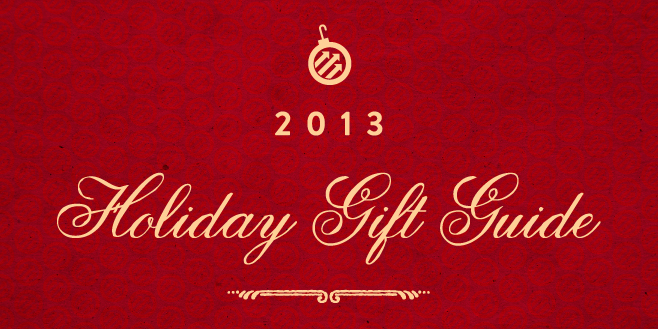 I was really excited to see that Feminist Playing Cards were included in Pitchfork's 2013 Holiday Gift Guide! Below is the excerpt about the cards: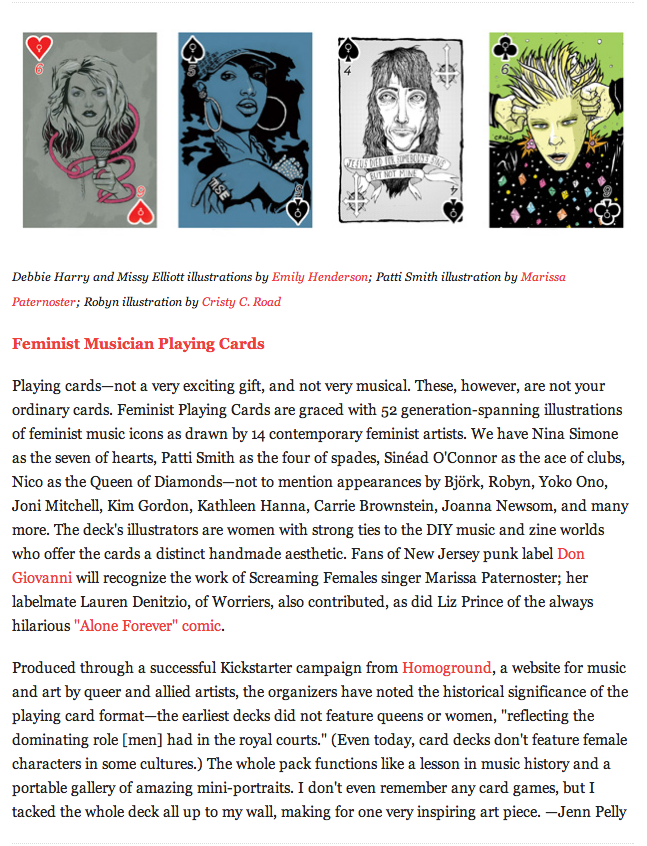 My Feminist Playing Card project is featured in a new book that just came out recently titled "Let's Start a Pussy Riot" (Rough Trade Books). The book was created in collaboration with Pussy Riot and links together the events leading up to and after the group's arrest and the themes that these courageous women fight for – feminism, LGBTQ rights, freedom of speech and the environment.
The initial book launch took place at Yoko Ono's Meltdown Festival this year in London. The NYC launch will take place on Sunday, July 14th 2013 from 7-9pm at Bluestockings (172 Allen St, NYC). I was asked to be on a panel discussion about art as activism at the event with editor Jade French, Kembra Pfhaler, and Anne Sherwood Pundyk. There will also be a performance from Jeffrey Lewis and a poetry reading by Vivien Goldman.
RSVP & invite your friends on Facebook.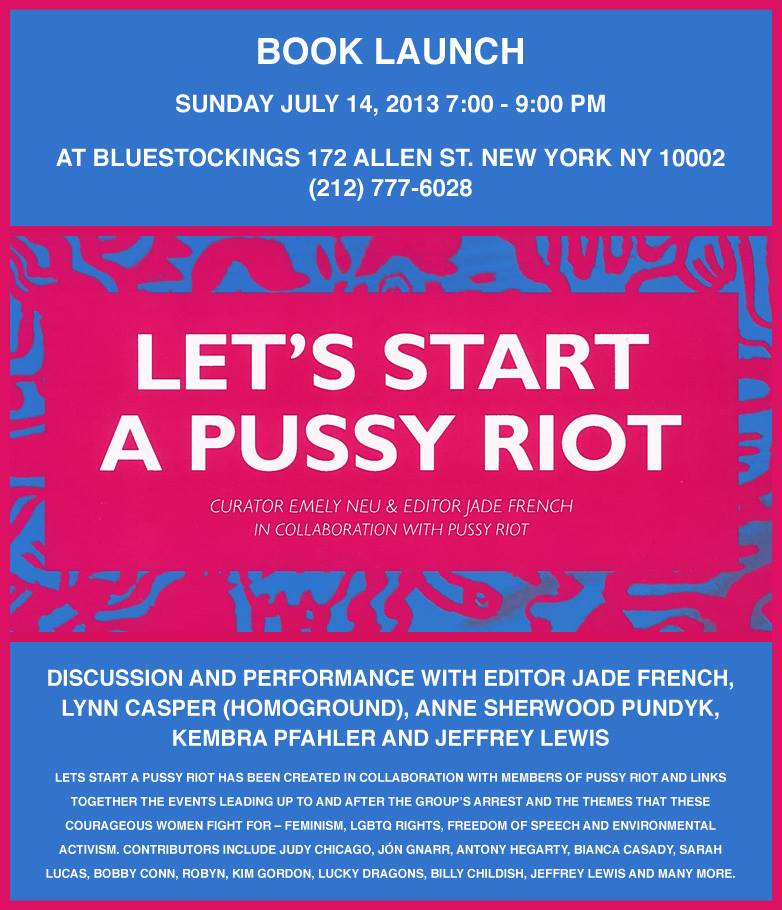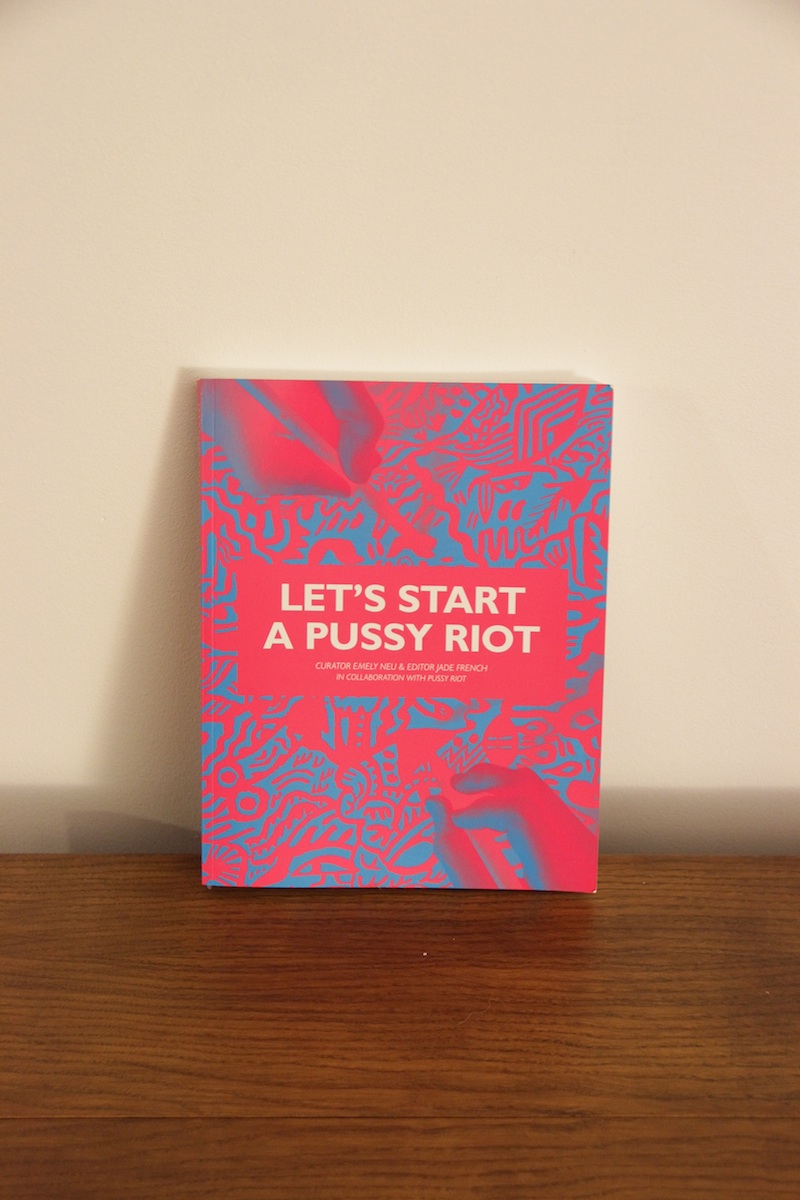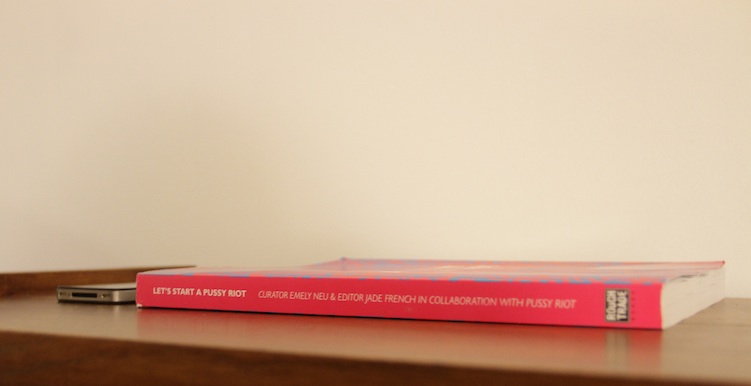 The book is SUPER thick. You can get an idea by the photo above which includes an iPhone next to it so you can see how much thicker the book is.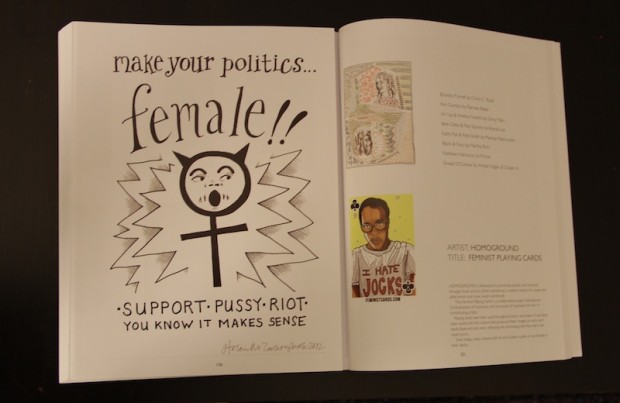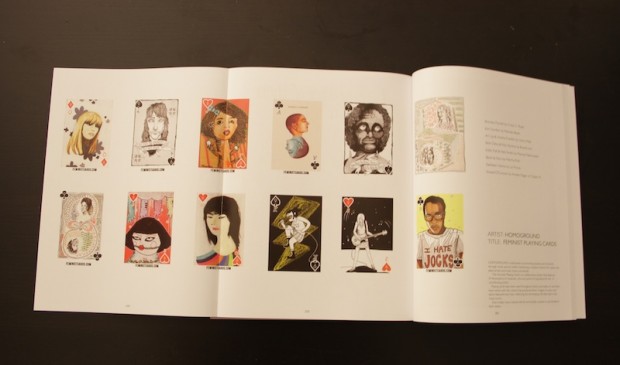 The page that the Feminist Playing Cards are featured on folds out into a spread.