Bike Hype was an all day event focused around bicycle advocacy in Wilmington, North Carolina on July 7th, 2009.
The day featured an alley cat race throughout Wilmington, a screening of Veer (a documentary about bike culture in Portland, Oregon), bike polo, a bike prom, music, and fun. Food was provided by Food Not Bombs & a Really Really Free Market ran throughout the event.
The photos below were taken by Lizz Wells.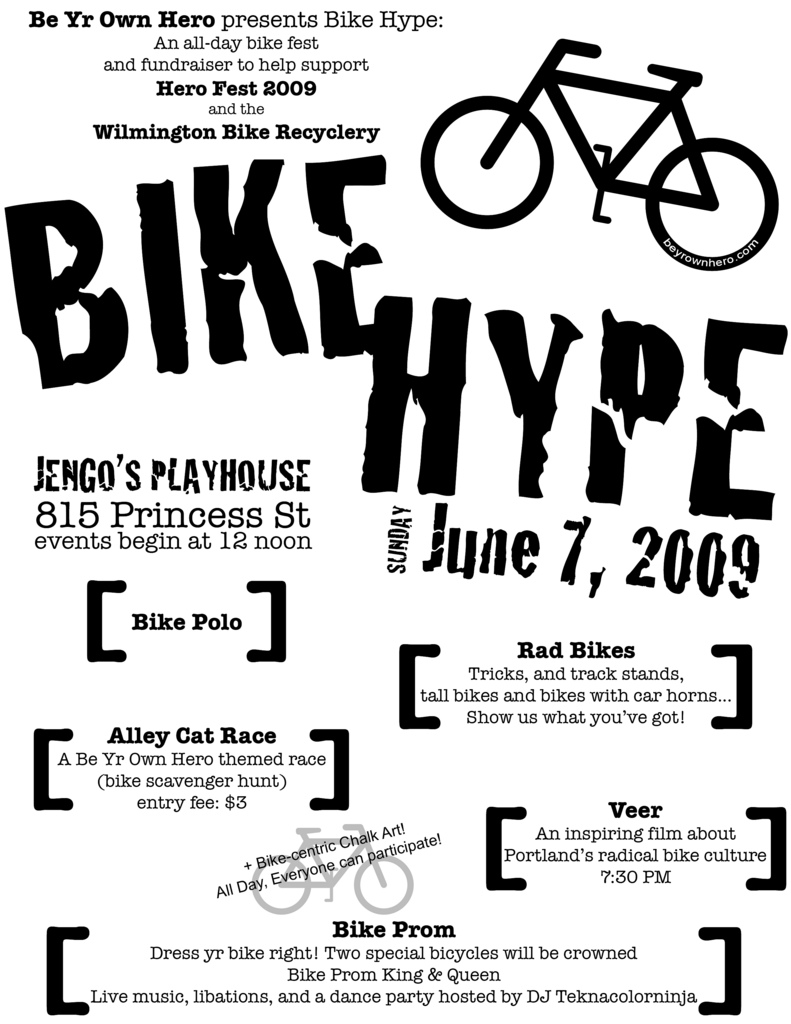 Trailer of the film Veer